Fully restored Thorens TD 124'S
Riverside Audio in Switzerland is specialized in TD 124's and related models like TD121, TD134, TD135, TD184, TD224. Apart from professional restorations, revisions and repairs, the company in Esslingen near Zurich offers spare parts for various Thorens TD models. Riverside stocks NOS spare parts, as well as reproduced new parts, and ships worldwide.
Most of all, Riverside constantly offers a selection of already completely restored turntables, with emphasis on TD 124's – all plug & play and reasonably priced. The turntables below are for sale.
Thorens TD 124 Mk. I, S/N 6210
Completely restored and very early first series MkI version from 1958 in near mint condition
Very early Thorens TD 124's with still 4-digit serial numbers are the most desirable decks – provided they are restored professionally.
Very early versions can be recognized by the right-angled chassis in the area of the tonearm board. Later models got a 45° slant in this area.
Another feature is the dark green main platter and the main bearing with nylon bushings.
The turntable was extensively restored, all bearings were replaced.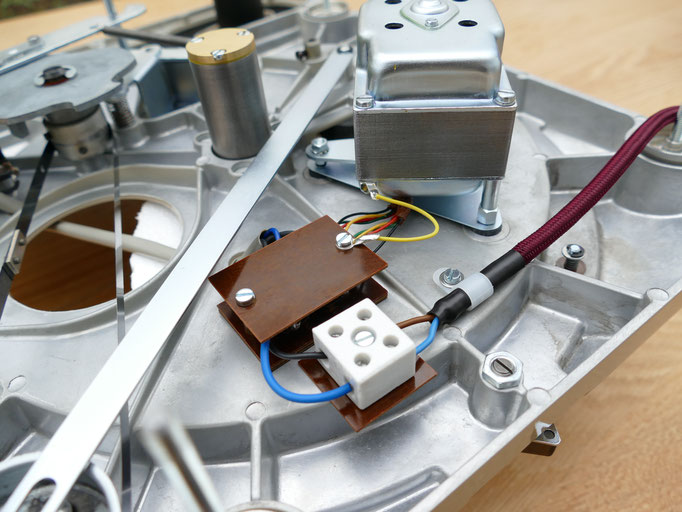 Parts of the motor, as well as all other steel parts were newly galvanized.
The chassis was repainted and now shines as new. The original Thorens plinth was also repainted during the restoration.
This particular TD124 comes from the first owner, who had upgraded the Thorens BTD-12S tone arm in 1962 with an SME 3009/II tone arm.
The classic SME tone arm with desirable split weight was completely disassembled, each part cleaned and repolished.
The original tonearm wiring (internal wiring) as well as all rubbers and decouplers were replaced.
The SME headshell is equipped with a brand new Ortofon 2M black MM cartridge.
This combi harmonizes perfectly and sounds absolutely amazing!
Thorens TD 124 Mk. II, S/N 83552
This particular turntable went through a complete technical and optical restoration. Beautiful and shiny original paint. This Thorens is fully complete and ready to use!
Meticulous revisions
Each of the offered TD 124 turntables went through a very elaborate and meticulous complete revision. "Riverside Audio restored" means not "a drop of oil here and there and installing some pretty looking shiny parts". It rather means that each table for a full-restoration undergoes extensive and elaborate processes, done by skilled people who know Thorens. Each restoration is also followed by measurements and a long trial period under normal listening conditions.
For more detailed information and prices look at Riverside's website: